Campus & Building Automation
DigitaLogic provides campus and building automation solutions tailored to each individual client.
With our Enterprise to Field System applications, you can monitor and control your entire campus, collecting real-time data from each building.
Based on your requirements, we offer:
Energy Management
Emergency System Management
Real-Time monitoring
Electrical Vault Monitoring
Feeder Management
Substation Management
Data Mining and Data Archives
Backup Systems
Notification systems (email, text, etc.)
Web-based Supervisory Control and Data Acquisition (SCADA) Systems
Modern Web-based HMI Graphics
Data Analysis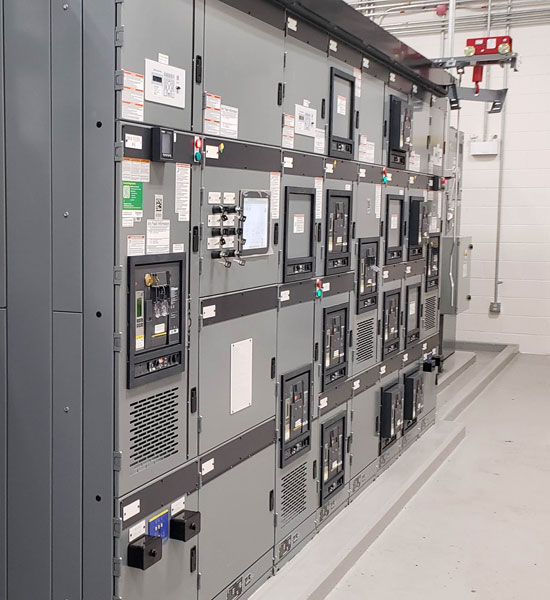 Compliance with the Highest Government Standards
Our systems are built in compliance with the highest security protocols. Your data will reside on a platform that complies with highest government standards including:
Federal Information Security Modernization Act (FISMA)
National Institute of Standards and Technology (NIST) Cybersecurity Framework
North American Electric Reliability Corporation Critical Infrastructure Protection (NERC CIP)
Campus and Building Automation
With building automation from DigitaLogic, we are your partner in monitoring your entire campus system: decreasing the need to personally investigate faults in the system, identifying faults and addressing them in a timely manner, maintaining consistent power, decreasing waste, as well as continuously improving your system.
Campus and Building Automation Benefits:
Monitor, control, and automate
Distributed control system
Preemptive maintenance
Rapid fault detection
Cost savings
Insurance savings
Intelligent Building