Since its inception in 1998, DigitaLogic has been committed to providing reliable, cost-effective technology solutions that can help customers reduce their environmental footprint and contribute to a better tomorrow.
Over the last 25 years, we've developed and perfected the Enterprise to Field System (EFS) to enable our customers to future-proof their systems, reduce waste, and not be held up by technological obsolescence.
Our EFS platform delivers automation, monitoring, and smart control of renewable power systems to provide reliable, cost-effective technology solutions.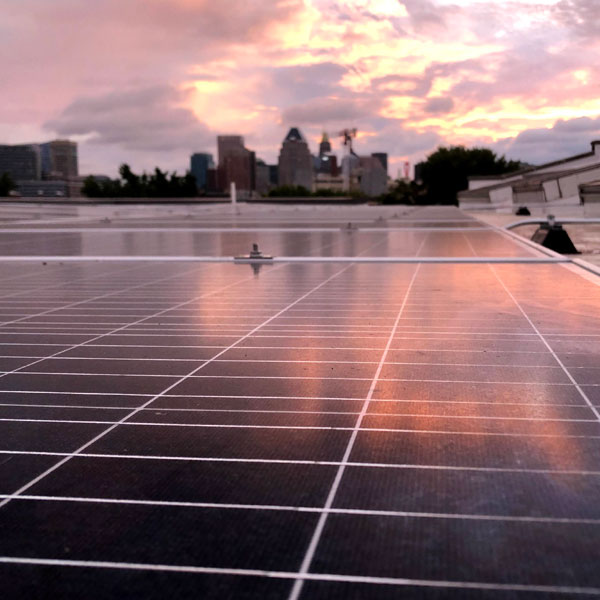 DigitaLogic's Sustainability Efforts
At our Baltimore-based headquarters building, we designed and installed a 58 kW-rated rooftop-solar system with 200 kWh LiFePO4 storage batteries, fully controlled by EFS technology.
This green system is a testament to DigitaLogic's sustainability efforts of reducing peak loads via peak shaving, increasing energy efficiency, returning excess power to the grid, and lowering operating costs.
With DigitaLogic's commitment to sustainability, our customers can feel secure knowing that we are doing our part to help protect our planet for future generations.